Hua Hin, with its strong northeasterly winds and clean water, is a world renowned windsurfing destination. Some may think that such wind-powered sports are new to the region, however that is not really the case as the waters of Hua Hin have played a part in the development of such sports going back to at least to the early 1980's. This story is about Hua's place in the history of wind-powered sports.
Ulrich Stanciu is a German journalist and author, now aged in his 70's. In the 1980s he was editor-in-chief of the sports magazine Surf-Magazin, one of the leading German-language titles on windsurfing.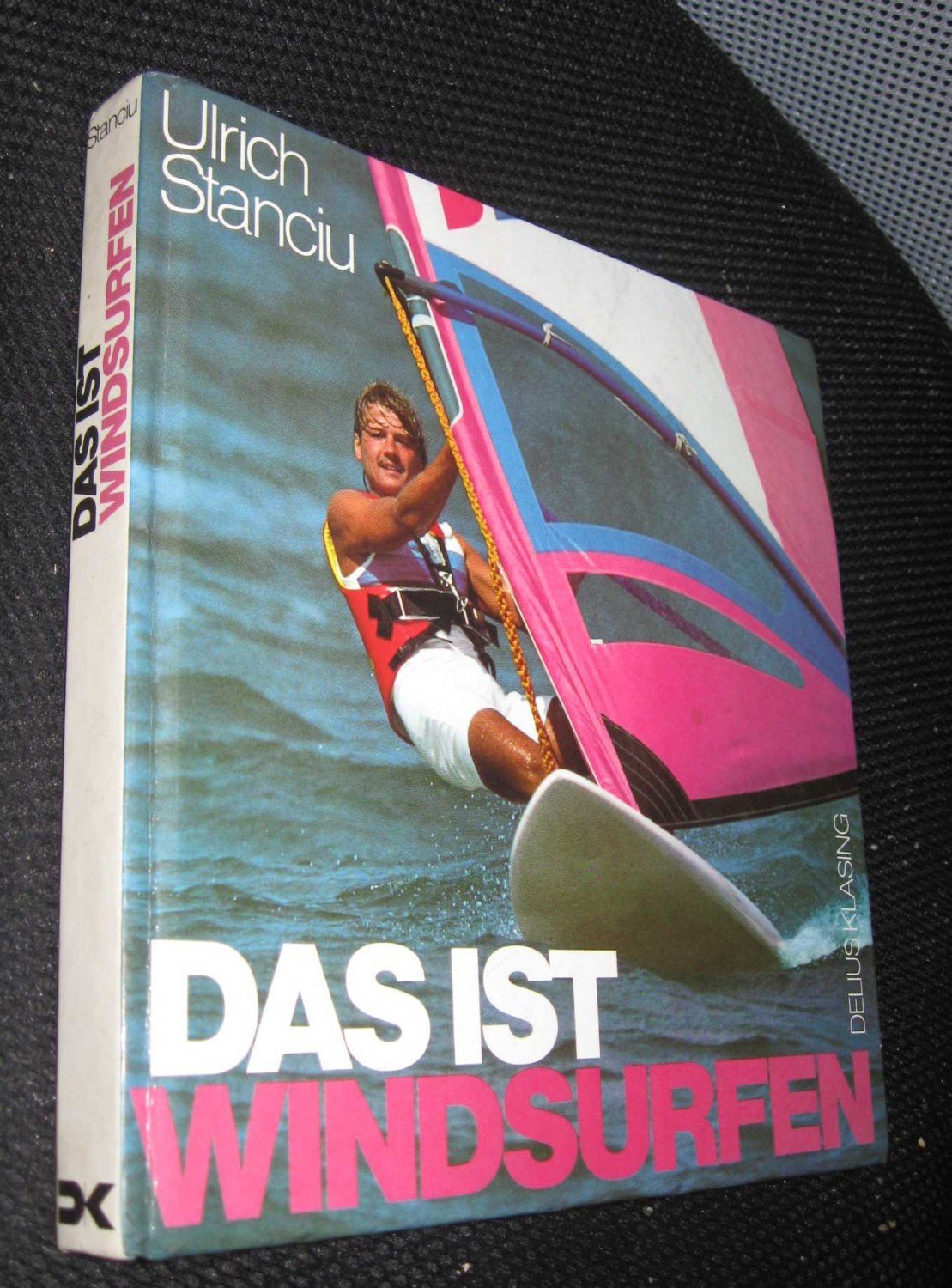 His idea of the first "Wing" windsurfing rig came up in August 1981 when American wind surfing pioneer Jim Drake visited him in the editorial office in Munich. The pair had been friends since 1977 when Surf-Magazin was founded, and Ulrich's article about Jim as the "true inventor" of windsurfing was published.
Over dinner, they discussed experiences over a year earlier at the PanAm Cup in Hawaii, the development of windsurfing boards and the first really high jumps over the waves.
Ulrich had repeatedly observed flying fish that shot out of the water next to boards, then often sailing dozens of metres. He asked Jim if they couldn't do something similar to the flying fish with boards and described observing that typical windsurfing rigs were simply not symmetrical and that after a jump, would tip over to one side and fall into the water.
"What if our rigs were somehow symmetrical and you could fly a little while like a flying fish?" he asked. "I had no idea what something like that might look like, but Jim's eyes immediately flashed." Jim said: "I think I have the solution."
As a gifted aircraft designer and aerodynamics expert, Jim explained the principle of his wing rig. The pair made a drawing on a piece of paper with the principle and a short text.
The very next day, Ulrich built a small model from a piece of surfboard foam, he then held the model in front of a ventilator fan to test, it worked perfectly. On October 13, 1981, they applied for a patent for a wing rig at the European Patent Office in Munich.
Since they really wanted to try out the wing on a board and in the wind, Ulrich asked some surfboard companies in Germany whether they would be willing to build two prototypes. At the same time, he asked a friend, sailmaker André Lefebvre, whether he would tailor two sails.
André then made three sails, a yellow one for Jim, a dark red one for me, and a green one for himself. Jim Drake took one of the two prototypes to California and later, at the end of January 1982, to the PanAm Cup in Kailua.
Ulrich took his prototype with the dark red sail to Thailand, then drove to the beach in Hua Hin to try out the "Wing". It was November 11, 1981, so UIrich was the very first to try the "Wing." Unfortunately, the conditions were not good with little wind and choppy waves.
He tried to get through the small surf, the rig plunged into the water, and the central boom broke on the first attempt. Ulrich said "I was pretty desperate, but I didn't give up. In the afternoon, I took a carbon mast off my windsurfing rig, saw it to the right size, and built it into the wing".
The next day, November 12, 1981, Ulrich went out again and was able to sail out and back a few times; like any beginner with a new device.
That new device has seen significant developments in both design and materials since the wing was first trialled off our shores almost 40 years ago; however on that day Hua Hin took a place in the history of modern wind powered surfing, so much now a feature of our coastline.