Hongguang Mini, made by a GM joint venture, costs just US $4,300 and is the bestselling in the world's largest electric vehicle market 
A tiny electric vehicle from General Motors Co. with a top speed of 62 miles an hour has zoomed past the Tesla Model 3 to become China's bestselling EV. The Hongguang can travel 105 miles on a single full charge.
Launched in late July under GM's local Wuling brand, the Hongguang Mini costs US$4,300 and primarily targets consumers in China's smaller, less affluent cities. The Model 3, which Tesla Inc. started producing in Shanghai last year, costs roughly US$37,600 after subsidies and is tilted more toward buyers in China's wealthy metropolises.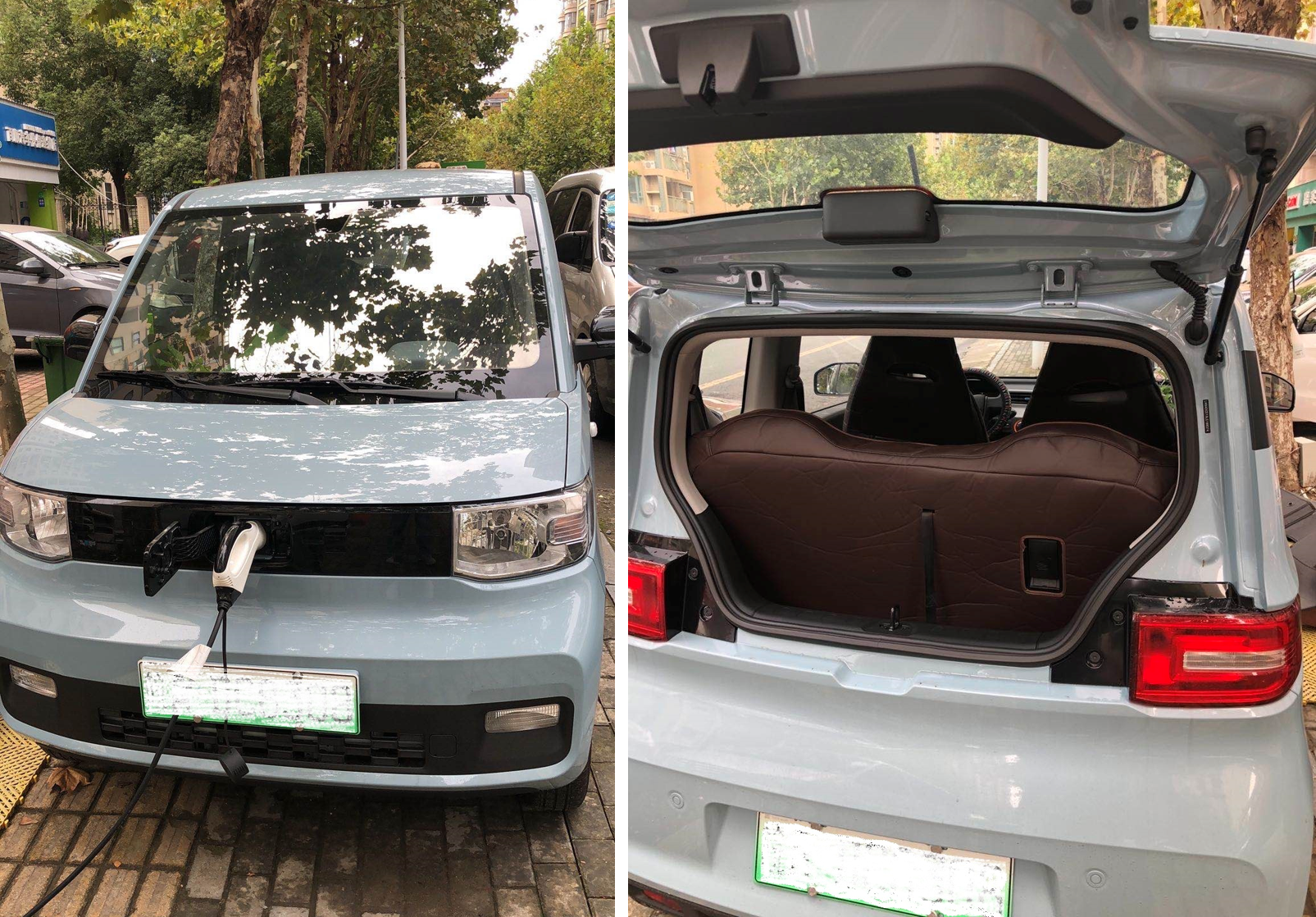 Through the three months ended Oct. 31, the Hongguang Mini notched 55,781 in sales, compared with the Model 3's 35,283 sales over that same stretch, according to the China Passenger Car Association.  The duo are the top-selling EVs in China by a wide margin, accounting for nearly a quarter of the purchases. 
Wuling, which GM produces through one of its two Chinese joint ventures with state-run SAIC Motor Corp., has been the dominant player in China's entry-level segment for many years.
The Hongguang's instant success suggests Wuling is well-placed to maintain that position as auto makers transition away from gasoline to electric propulsion.
The mini EV also launched into a favorable market. Chinese EV sales emerged from a year-long slump in the summer and are now rapidly increasing again, more than doubling year-over-year in both September and October.
She Xiubing, an architect in the southern city of Shantou, bought a Hongguang last month for daily trips to her office and to her son's school, both of which are within a three-mile radius of her home. Its size was one attraction. 
"Driving a clunky sedan can be a nightmare here–you can get stuck in an alley for half an hour," Ms. She said.
Millions of people in China drive electric scooters rather than cars, and for them the Hongguang is an appealing upgrade, offering better safety and cover from the elements, Ms. She said. "It comes with few frills, but you get what you pay for."
Overall, about 144,000 EVs were sold in China last month. That compares with 30,590 plug-in vehicles sold in the U.S. in October, according to Argonne National Laboratory, which tracks U.S. EV sales. 
The popularity of the Hongguang shows the potential for mass EV adoption across China if auto makers can produce cheap EVs that inspire confidence on the key issues of safety and range, said Michael Dunne, chief executive of the consulting firm ZoZo Go.