Pranburi sugarcane farm workers notified Police that a suspicious object had been found and the Explosive Recovery Unit (EOD) then identified it as an M67 type explosive; a type of hand grenade.
A local woman said that children from the village had been playing with the object which resembles a steel petanque ball.  It was then left near the base of a tamarind tree until villagers became concerned and reported the find to police.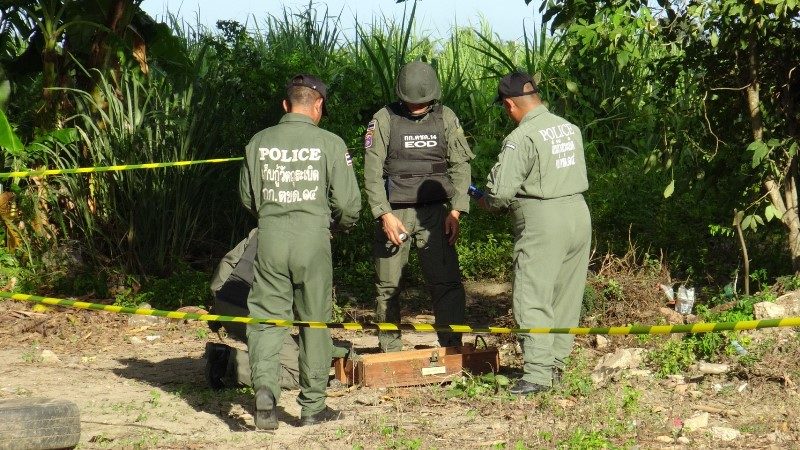 After an inspection and sealing off the area, the find was destroyed by the EOD to the relief of villagers and sugar cane farm workers.
The M67 is typically known as a 'baseball' grenade, because it is shaped like a ball that can be easily thrown.
It has long been used by infantry in various conflicts including the Vietnam and Korean wars. The Pranburi find was reported by the Prachuap Post News with no information or speculation about the origin of the find.