There are less than 1,500 battery-powered vehicles in Thailand. Thai billionaire Somphote Ahunai wants to change that with his Energy Absolute.
He envisions a total closed universe where he makes the cars, builds the charging stations, then provides the electricity to power the charging stations.
The popularity of motorcycles and the busy streets of South East Asia cities are just part of the deterrent for locals to drive away in an electric car. They've also been quite expensive up to now. But Energy Absolute recently unveiled the first car from its Mine Mobility subsidiary – the SPA1.
The Mine Mobility passenger EV featured at this year's Bangkok Motor Show in March and immediately received more than 4,500 orders. The car is reasonably priced at about 1.2 million baht, cheaper than a comparable Nissan Leaf or Kia Soul EV. The petrol-powerered mid-size SUVs from Honda and Toyota are also around the same price.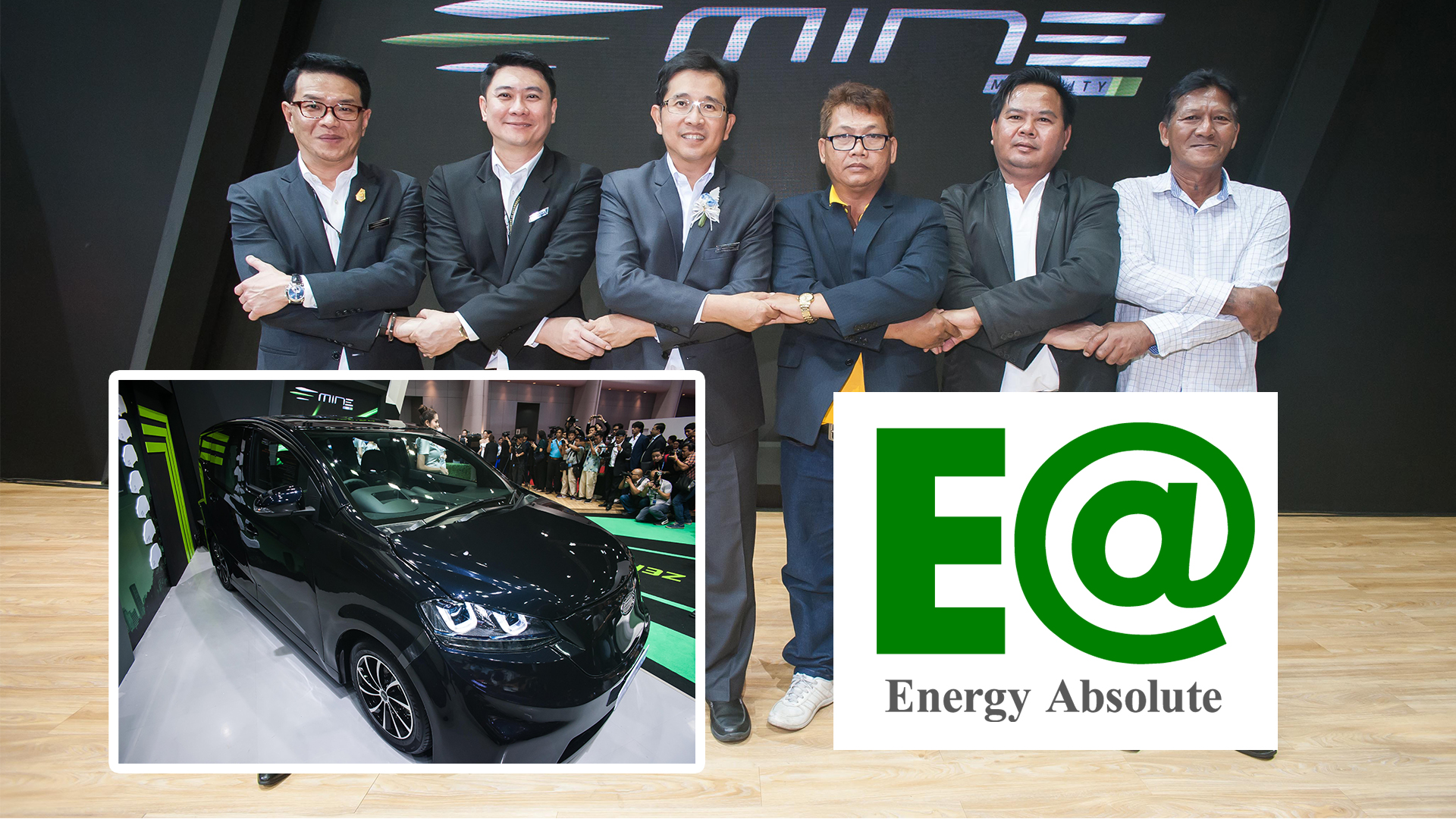 Now Energy Absolute is using Thai government subsidies and tax breaks to put 5,000 electric vehicles (EVs) on Thai roads by next year, backed by more than 700 charging stations popping up around the country. Energy Absolute is also planning a US$3 billion factory to make lithium-ion batteries which power the cars while they're on the move.
The company's founder and CEO, Sompote Ahunai says, "The trend is clear: it's time for Thailand to stop being complacent and pursue higher technology to drive economic growth. EV technology opens up new opportunities for success by new players."
But the SPA1 will head out on Thailand's roads at the same time EV showrooms start getting crowded with foreign models. Carmakers are chasing growth in South East Asia as combined sales in China, US and Europe decline amid the trade wars and the ongoing hangover of Brexit.
BYD, the Chinese manufacturer backed by American business investor Warren Buffett, says it planned to deliver 1,100 cars to Bangkok as part of a deal with the government to become the biggest supplier of pure EVs. And BMW, Nissan and Mercedes Benz have all announced plans to produce and assemble EVs locally as well.
But Thai energy billionaire Somphote wants his company to dominate EV sales in Thailand.
Energy Absolute markets the Mine Mobility SPA1 as the first EV designed and built in Thailand. The five-seat hatchback can travel up to 200 kilometres on a single charge, according to the company.
That's less than a Tesla Model 3 or BYD e6 but has already been enough to convince a group of five Thai taxi unions to order 3,500 cars for metropolitan Bangkok. The group chose Energy Absolute because it promised the earliest delivery.
Energy Absolute has about 400 charging stations around Bangkok and plans to install another 300 before the end of 2019. The plan is to have at least one charging point every five kilometres.
Sompote says Energy Absolute is also planning two more EVs – a cheaper compact and a pricier sports car.
"Thailand will be the leader of EV technology in this region. We're first, and that should give us a head start to develop the technology."