Hong Kong listed China YuHua Education Investment Limited (YuHua) has acquired Stamford International University from the US based Laureate Education, the world's largest global network of higher education institutions. The net transaction value to Laureate is 27.87 million USD.
The Yuhua Education Group is a large private academic educational group which covers from kindergarten to university. It is a combination of higher education, basic education and pre-school education. Yuhua has 30 schools (from kindergarten to university) in 12 cities of China.
Previously in December 2017 China YuHua Education agreed buy the Laureate Education's 70 percent interest in Hunan International Economics University, and in one short year, the institution went from ranking number 31st to 11th in China's list of top private universities.
The Stamford sale price was arrived at after negotiations between the parties taking into account the track record, geographical locations, ranking, number of students, course offerings and tuition fee levels of Stamford.
Heng Loong Cheong who led the transaction negotiations said "We are very pleased to have a landmark deal in an increasingly active sector in the Asia Pacific. This transaction reflects the strength of the tertiary education system in Thailand."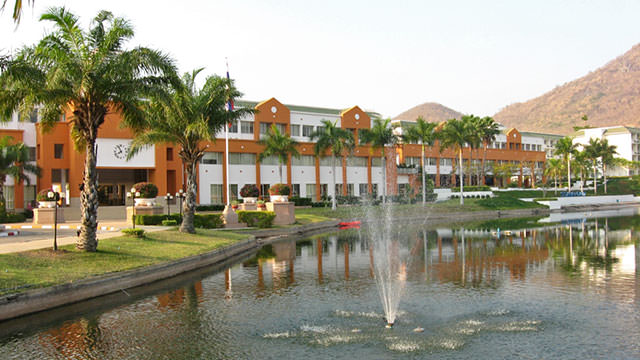 Named after Sir Stamford Raffles (1781- 1826), Stamford International University opened its first campus in Thailand in 1995, near Palm Hills Golf Resort, Hua Hin. To meet the growing demand for international education in Thailand and the ASEAN region, Stamford opened its second campus in Bangkok in 2009, near Rama 9 road. In 2015, Stamford opened its downtown learning centre, the Asoke Campus Learning Centre, in the heart of Bangkok's business district.
Stamford International University serves over 4,000 students from 100 countries. The university offers international and Thai undergraduate and graduate degree programs.
Its programs, curricula and degrees are fully accredited by the Ministry of Education and the Ministry of University Affairs of Thailand. Stamford is included on the Ministry's list of accredited private universities of Thailand.
The Chinese company states that the acquisition will "enhance the geographic reach of its school network, diversify its education offerings and enable it to leverage a leading position in the private tertiary education market in Thailand, thereby offering a greater potential for profit and long-term business sustainability for the Group." (Reference www.yuhuachina.com)
A Statement from Stamford President Dr. Andrew David Leslie Scown:
"We are extremely excited about this new chapter in our development. The YuHua group are educators at heart, and as such, we speak the same language and share a common vision for the future of Stamford.
Together we've forged a new strategic plan which will carry us forward for the next 5 years and truly position Stamford as the leading international university in South East Asia.
Our senior management team recently visited YuHua institutions in Henan, and we were impressed with the level of academic quality, and the true sense of integrity and diligence evident in the faculty, staff and student body, values which we also hold dear.
With YuHua's experience and passion in the education sector, their willingness to invest in Stamford's growth, and with our own unique international character and industry-focused education, we will continue to progress in offering high quality, student-centred education that meets the needs of students from Thailand and across the globe."
Why Thailand Shines as a Chinese Investment Destination
Advantageous conditions have placed Thailand at the forefront of many Chinese investors' minds. As Chinese investors turn their focus abroad, their decisions on investment often come down to more than the standard considerations involving economic incentives and growth potential.
Issues surrounding licensing, foreign exchange laws and infrastructure are also highly relevant, as are less tangible variables such as political relationships and cultural overlap.
Thailand's close geographic, cultural and political connections to China also position the two countries as natural trading partners.
Thailand's vast foreign exchange reserves – the 13th highest among all countries worldwide – mean that the country has been able to loosen regulations on businesses that operate there, without adding new rules and conditions to try to keep money within the country's borders.
Whereas previously Chinese investment model was typically relying on contractor's role (generally in the construction sector), the current trend is toward longer-term equity investment. Thailand's potential as a business hub for Southeast Asia is also unmatched, particularly as China seeks to integrate more with growing economies across the region.
The generally positive relationship between the two countries, together with the high-level cooperation between official bodies in both countries to encourage investment projects, has added an additional layer of encouragement for Chinese investors who may have experienced difficulties or complications in their previous dealings elsewhere.
The final form of Thailand 4.0 remains to be seen, and many of these proposed partnerships and projects remain in their planning stages. But with high-profile companies like Alibaba making significant, long-term investments to become established in Thailand, investors have received the signal that the country is very much open for business.