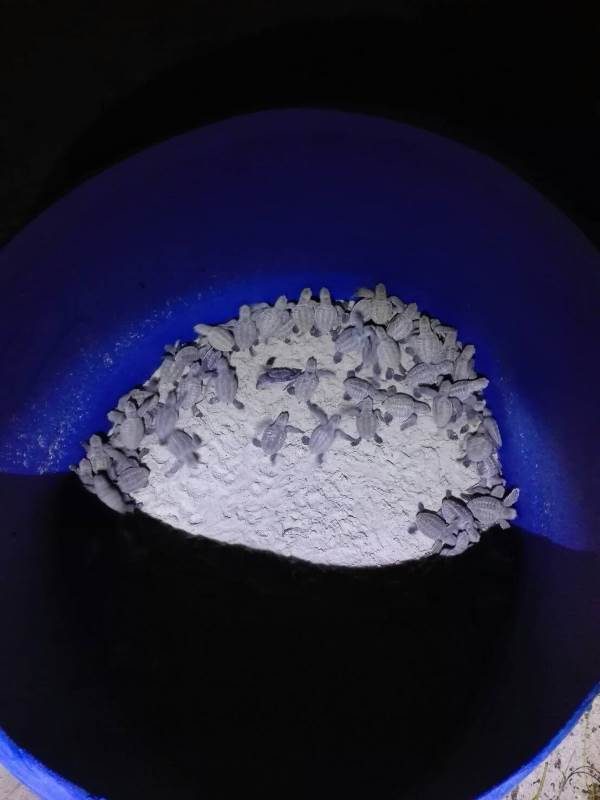 Koh Talu Beach in the Bang Saphan Noi District of Prachuap Khiri Khan Province is celebrating the first arrival of a big batch of turtle hatchling after spawning turtles arrived to lay their eggs in late May.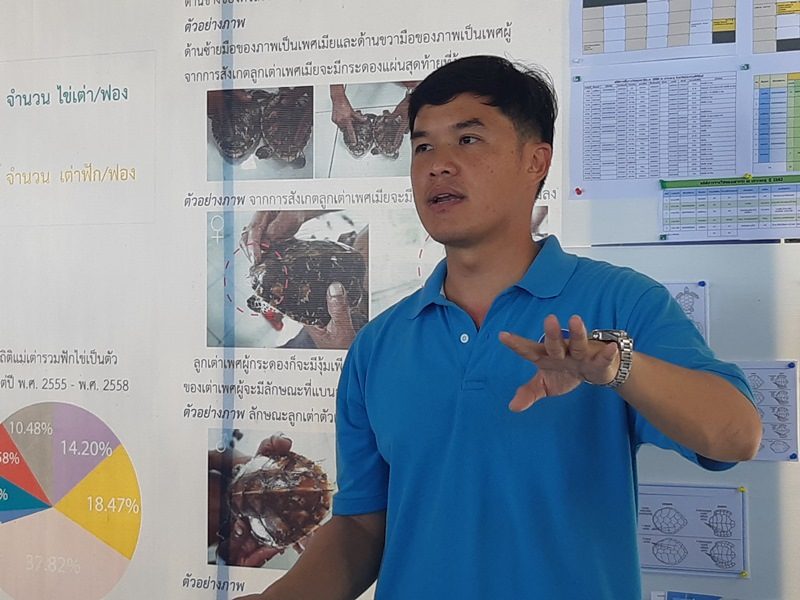 A total of 1430 eggs have been under the watchful eyes of Siam Marine Resource Restoration Foundation and National Park staff and on 30th July the first 104 have hatched with a survival rate of 98 percent.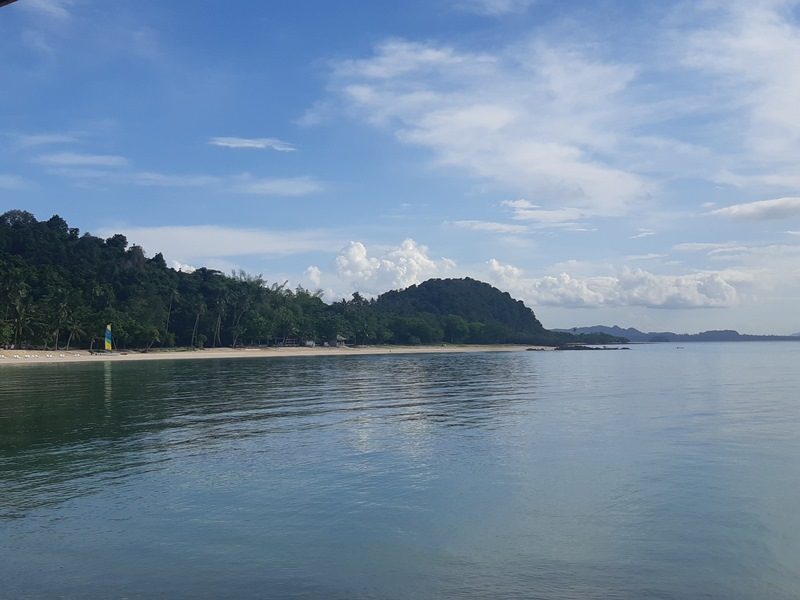 The baby turtles were shepherded along a sand barrier before being taken to their nursery home for the next 8-12 months to ensure they are strong and mature enough for the open ocean.
In the middle of the night, Mr. Phiphaphat Charoencharoen, Secretary of the Marine Resources Restoration Foundation of Siam, Mr. Nat Khum Phat, Resort Manager of Koh Talu, and the staff of Ao Siam National Park participated in the first of many missions over nights to come before the hatching season is concluded in October.