Mr. Mihinobu Tsukata, President of Toyota Motor Thailand Co., Ltd and other Toyota Company officials have officially launched in Bangkok on June 11th; the latest raises the standard but with a reduced price to a tempting 999,000 – 1,299,000 THB.
The new van is described as being designed to meet the needs of both the driver and passenger and to respond to government policies that focus on road safety. The engine position has been brought forward (semi-bonnet) to reduce engine noise in the cabin, coupled with a new suspension system that provides greater comfort in all road conditions.
The exterior design is sleek and eye-catching with a comfortable and spacious interior. A new 2.8 litre engine and the choice of 6-speed manual or 6 speed automatic transmission adds to the design changes.
Mr. Tsukata said, "We have introduced a commuter van in the High Ace family after entering the Thai market in 2005 with imported vehicles from Japan and very good feedback from Thai customers.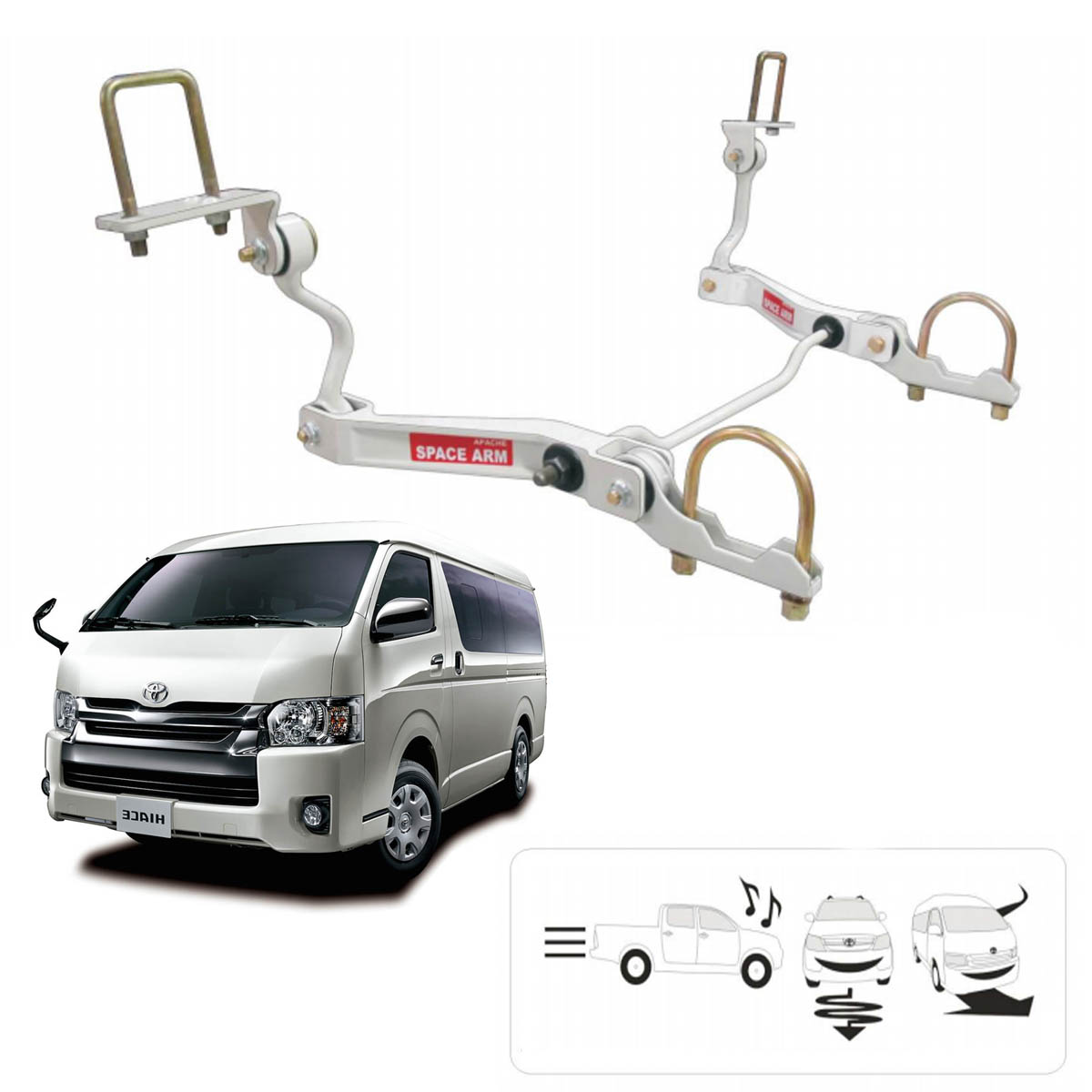 The commuter van has been used in various businesses such as shuttle bus services and as a vehicle to serve tourists with quality, durability and reliability. The commuter van not only trusted by large industries but in everyday life as well as a multi-purpose vehicle that truly drives Thai people's lives. Today, I am pleased to introduce the 6th generation newcomers that have been completely redesigned for the first time in 15 years to meet the needs of customers".
Mr. Takuo Ishikawa, Chief Engineer of Toyota Motor Corporation, said: "The global sales of Toyota vans are around 6.3 million units in more than 150 countries. They are the most popular models in Thailand and globally. In the past, we often used pickup trucks modified for passenger use, but now, the commuter van is a good choice for those who want to travel more conveniently. The commuter also helps society in many ways, such as public transport, school buses, ambulances and cars for the elderly or disabled.
The 5 key highlights are described as:
1. Improvements in quality, durability and reliability..
2. Better comfort and agility
3. The latest safety equipment
4. Improved engine performance for power, torque and economy
5. Convenient variations for multiple utility applications
Mr. Wutikorn Suriyachantananon said, "we provide special financial offers by cooperating with Toyota Leasing (Thailand) in supporting sales packages. This start with a 10% payment and 84 monthly installments
Mr Tsukata added that "the new commuter van is a product that comes from a commitment to achieve safety goals, convenience and environmental considerations. Being manufactured at the Toyota Auto Work factory in Thailand makes the new commuter a truly worthwhile car for Thai customers. "