Thailand is experiencing its largest dengue epidemic in more than two decades, with a record number of people infected by the mosquito-borne disease and 126 fatalities so far this year, health experts said on Thursday, pointing to climate change as a factor behind the spike in cases.
"We are experiencing the highest number of cases in over 20 years, but the fatalities are not alarming compared to previous years, which shows our medical response is improving," said Sophon Mekthon, deputy director-general at the Ministry of Public Health.
More than 136,000 cases of dengue fever, the world's fastest spreading tropical disease, have been confirmed so far this year, with the highest concentration of cases in and around the capital Bangkok and in the northern province of Chiang Mai.
Thailand's Public Health Ministry says it is trying to contain the outbreak through nationwide fumigation campaigns to eradicate the mosquito breeding grounds, public awareness campaigns in rural communities, and newly set-up operation centres around the country to coordinate with provincial health offices.
"There is a misconception that dengue is a jungle disease but, actually it is more prevalent in heavily populated areas. Rapid urbanisation in Thailand and a change in weather patterns have contributed to the alarming spike in cases," said Sophon.
Health officials say that unseasonably wet and warm weather due to climate change has made the situation particularly bad this year, reporting a more than a 50 percent increase in infections compared to 2012.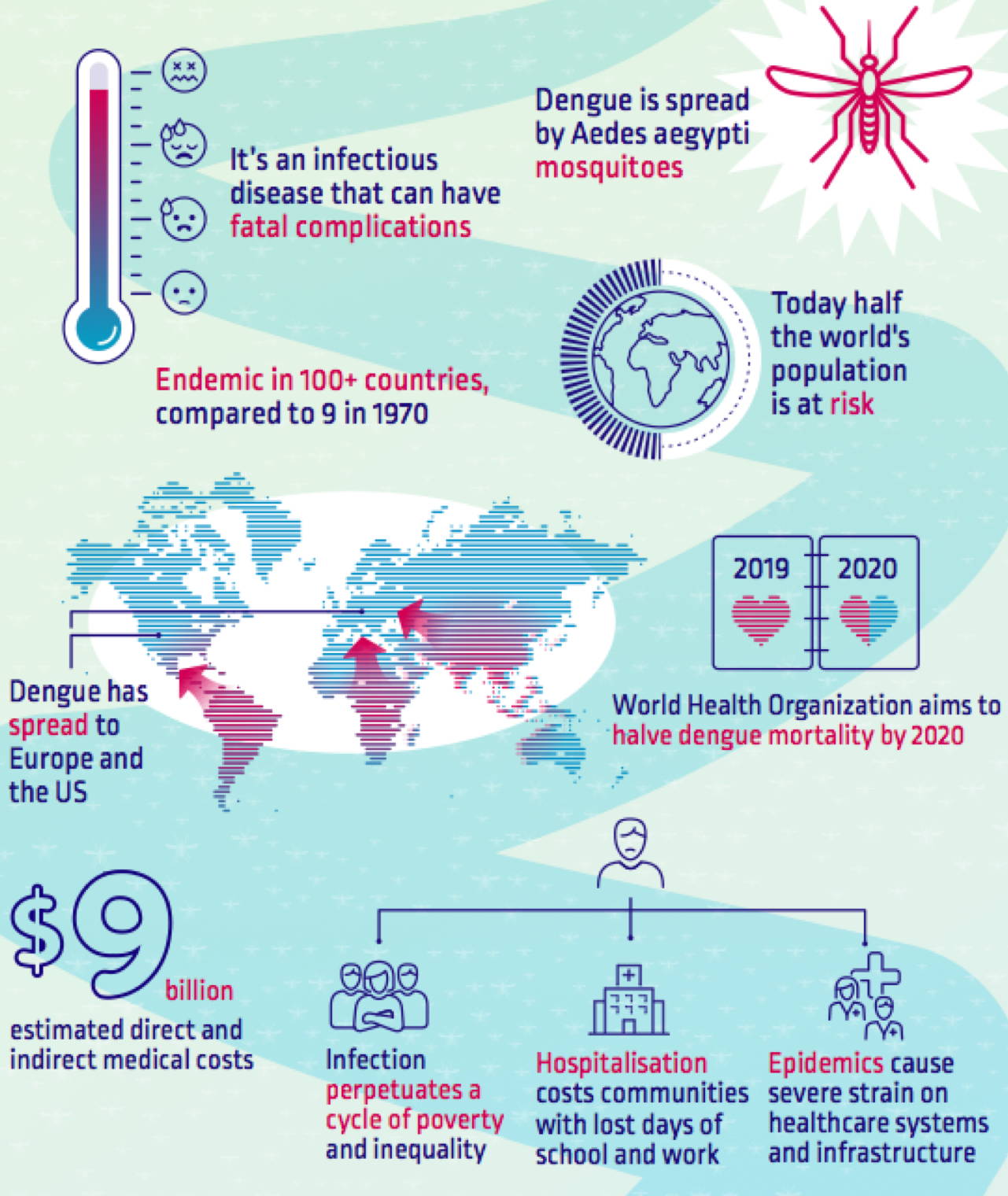 Meanwhile Thai health authorities have reported 86 new cases of the Chikungunya virus in one week alone. There have been 3,592 cases – nearly all in southern Thailand – this year.
Chikungunya is a viral disease transmitted to humans by infected mosquitoes. It causes fever and severe joint pain. Other symptoms include muscle pain, headache, nausea, fatigue and rash.
The disease shares some clinical signs with dengue and can be misdiagnosed in areas where they are common. Often symptoms in infected individuals are mild and the infection may go unrecognized, or be misdiagnosed in areas where dengue occurs.
With both of these diseases being mosquito-born, the clear message is that all households should be vigilant in ensuring that the breeding grounds for mosquito larvae are minimised. This means removing or covering water containers or any places where mosquito larvae can thrive.